Mike Austin Scholarship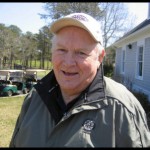 In 2016, the CCMGA Board renamed the CCMGA Scholarship to be The Mike Austin Scholarship in honor of our long-time friend. Mike worked tirelessly to support the mission of the CCMGA and his leadership personified the excellence that we hope to pass on to future generations by awarding this scholarship.
Scholarship Committee
Appointed by the President of the CCMGA with the concurrence of the Board of Directors.
Scholarship Amount
Determined annually by the Board of Directors of the CCMGA. For 2017, the scholarship will be $1000. The scholarship award is made solely at the discretion of the Scholarship Committee.
Eligibility Criteria
Candidates must meet each of the following criteria:
Male student who is a graduating senior at Nauset High School.
Member of the varsity golf team during his senior year.
Has gained acceptance to college for the fall semester.
Selection Criteria
Academic preparation
Leadership skills
Contributions to the High School and the community
Letter of application
Personal Interview
Recommendation of the golf coach
Scholarship Award
At the end of the first semester of college upon successful completion of 12 credits