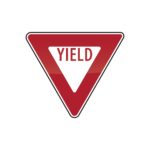 As you can see if you've been to the course recently, the Captains Golf Course maintenance crew has been busy keeping the course green and playable during this drought.
We would like to take a moment to remind you to yield to maintenance personnel as they are watering the greens and fairways, and mowing the hundreds of acres of turf.
The crew needs a few minutes to apply water to the course to keep it alive during this extended drought that we are experiencing.  If you give them a few minutes to finish what they are doing, they will be on their way and so will you.
Please allow workers cutting the fairways and rough time to get out of your way before you hit.
Let's keep everyone safe out there.
If you see a member of the crew, take a moment to let them know that we all appreciate their efforts for the awesome golf courses that we have the privilege of playing.